Successor carrier Air Montenegro has begun scheduled commercial flights today, launching with a service from Podgorica to Belgrade.
Air Montenegro's launch of scheduled flights comes less than six months after the collapse of Montenegro Airlines in late December 2020.
The government first outlined plans for a successor carrier in early January after registering the new company. Air Montenegro chief executive Predrag Todorovic notes that the carrier was able to get airborne in three and a half months, having been established on 8 February.
The launch of scheduled flights comes after the airline carried out its maiden flight at the start of June, a service carrying the Montenegrin national football team to Sarajevo.
In addition to flights to the Serbian capital, the airline will serve the Slovenian capital Llubljana, Banja Luka in Bosnia and Herzegovina, as well as Frankfurt from 15 July.
Montenegro's economic development minister Jakov Milatovic says: "I am very pleased to attend today the first commercial flight of the new national airline Air Montenegro. With this, the Government fulfilled the promise given five months ago that Air Montenegro will take off before the main tourist season."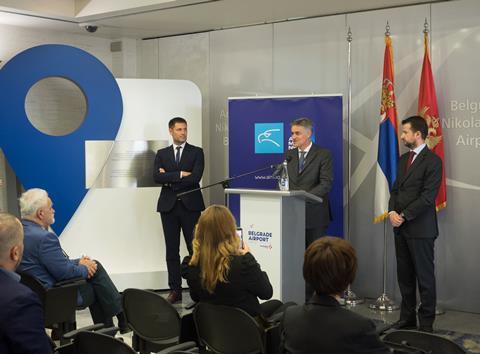 Air Montenegro operates Embraer 195 aircraft. Montenegro Airlines operated three E195s prior to its collapse and the Montenegrin government acquired two of these jets from lessor GECAS in February ahead of the launch of the new airline. At the time, the government said the airline was also negotiating the purchase of a third aircraft.