Air New Zealand has extended its strategic alliance partnership with Air China for another five years, as both carriers reiterated their commitment to work together as the airline industry recovers from the coronavirus pandemic.
The alliance agreement — covering areas like codesharing and frequent flyer benefits — is now extended to 2026.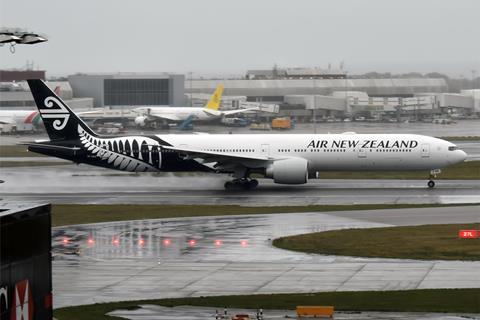 Air New Zealand chief Greg Foran says the partnership with its fellow Star Alliance carrier will "help New Zealand rebuild together".
"The renewal of our strategic cooperation with Air China will be a vital boost for our tourism industry as it recovers from the severe impact of Covid-19. Our alliance with Air China has delivered, and will continue to deliver, real benefit to New Zealand – including greater choice, extra seats and more flights into New Zealand," Foran says.
Before travel restrictions shut off international borders, Air New Zealand flew between Auckland and Shanghai, while Air China flew between Auckland and Beijing.
The announcement comes amid what is perceived as a warming of ties between New Zealand and China. New Zealand foreign minister Nanaia Mahuta sparked international backlash when she stated a preference for a more independent stance on China relations.
New Zealand had been reluctant to be included in a joint statement — from intelligence allies like Australia and the US — to criticise China's human rights record, a move that has led to some calling out New Zealand's "supine" attitude towards China.
China was New Zealand's second-largest international visitor market before the coronavirus hit, and one of the most valuable in terms of holiday visitor spend.