Air New Zealand had a challenging first six months for its 2022 financial year, with operating revenues down and profits falling sharply.
Operating revenue for the six months ended 31 December 2021 came in at NZ$1.1 billion ($740 million), down from NZ$1.2 billion a year earlier, says AirNZ.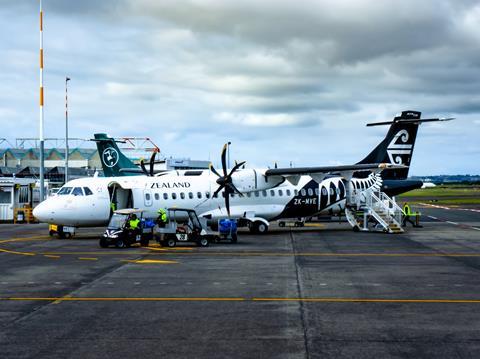 Losses before other significant items and taxation ballooned to NZ$341 million, compared with NZ$152 million a year earlier.
Net losses grew nearly five-fold to NZ$272 million.
The carrier attributed the weakness to continued international travel restrictions, as well as a national lockdown that started in August 2021, in addition to an extended period of travel restrictions in the Auckland area.
"The airline has typically derived two-thirds of its revenue from its international passenger network and much of that was effectively grounded for the majority of the first half," adds chief executive Greg Foran.
Passenger revenue in the last six months of 2021 fell 26% to NZ$523 million, but cargo revenue helped offset this somewhat, growing 29% to NZ$482 million. AirNZ attributed the stronger cargo revenue to government supported flights and heightened seasonal demand, which together contributed NZ$194 million in revenue.
ASKs for the six months ended 31 December fell 20%, while RPKS fell 19%. Load factors rose 4.8 percentage points to 58.5%, as passengers carried dropped 20% to 3,203.
In its outlook, AirNZ states that there is still a great deal of uncertainty about the impact of the highly-infectious Omicron variant during the rest of the financial year. It also says that while New Zealand's opening of the border is welcome, quarantine requirements will dent interntional demand.
As such, the carrier expects a pre-tax loss of over $800 million this financial year.
As of 31 December, cash and cash equivalents stood at NZ$156 million, down from NZ$174 million a year earlier.