Air New Zealand expects to make a pre-tax profit in the first six months of its 2023 financial year, but offers no full-year guidance.
In the sixth month period to 31 December, Air NZ expects earnings before taxation and other significant items to come in between NZ$220-275 million ($130-162 million), compared with a loss of NZ$367 million a year earlier.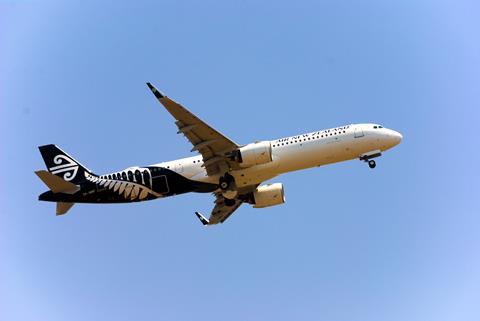 During the six months to 31 December 2021, New Zealand was still largely closed owing to the coronavirus pandemic, which affected two-thirds of its pre-pandemic revenue.
The carrier notes that forward sales are strong through September, with the carrier operating about 70% of its 2019 capacity. The profit assessment is also based on an average jet fuel price of $130/bbl.
"The airline notes that fuel prices remain highly volatile and that this is one of many factors that have the potential to slow our recovery and significantly impact earnings," it says.
"Additionally, demand in the second half of the financial year remains highly uncertain."
It declines to give a full year forecast citing risks around a possible global recession and inflation. When it released its 2022 earnings on 25 August, it also did not provide guidance.
"The airline strongly cautions against extrapolating first half FY23 earnings guidance to the full year given the many uncertainties in the trading environment," it adds.