AirAsia Group cut its red ink for the third quarter of the year despite a plunge in revenue, as cost control efforts paid off.
The group, which comprises its aviation business as well as its digital ventures, reiterated its confidence of a strong year-end rebound in demand in its key markets, as travel restrictions begin to ease gradually.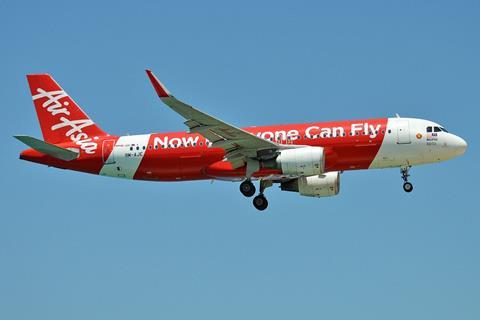 For the three months to 30 September, AirAsia Group posted a consolidated operating loss of MYR893 million ($213 million), compared to the MYR1.02 billion operating loss last year.
AirAsia Aviation, the holding company for the group's airline businesses, saw revenue plunge more than 70% year on year, to MYR118 million, amid travel curbs in its operating markets of Malaysia, Indonesia and Thailand.
AirAsia units in these three countries reported a significant plunge in traffic for the quarter — as much as 95% year on year — when travel restrictions were in force.
Airline-related operating expenses fell 65% year on year, as the group implemented strict cost control measures. This led to a narrowing of AirAsia Aviation's EBITDA loss, from MYR451 million in 2020, to MYR150 million this year.
AirAsia Aviation chief Bo Lingam notes that despite the "subdued momentum" of the third quarter, there has been "continuous improvement" in forward bookings since October, and is hopeful of a "fast recovery" when restrictions ease further.
He adds: "The upcoming year-end holiday season will further spur air travel demand, especially in the visiting friends and relatives as well as the leisure and spontaneous travel markets. We expect to see a continuation of this upward trend throughout Q4 and well into 2022 as global travel restrictions continue to ease. Our aim is to fly 60% of our pre-Covid domestic flight capacity by December 2021."
Echoing comments made in previous financial results, group chief Tony Fernandes says the company has enough liquidity "until year end and throughout 2022". He adds that lease restructuring discussions are ongoing, and is still on track to wrap up by year-end.