AirAsia Group narrowed its second-quarter losses on the back of a surge in revenue, as it forecast "sufficient liquidity throughout 2022".
Group chief Tony Fernandes says the group is having "positive discussions" for raising additional new capital for its units, and expects to complete aircraft lease restructuring by the end of year.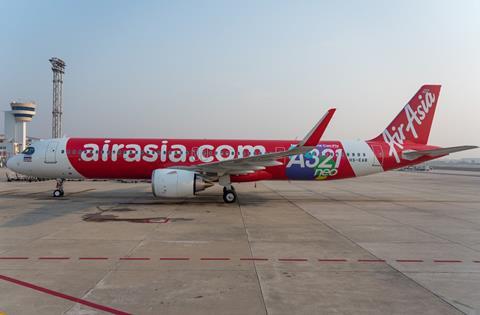 Fernandes also says the "transformation" of the group — from an airline business to a digital-centric travel and lifestyle brand — "is over", nearly a year since the group doubled down on its digital offerings.
In September 2020 and amid the prolonged impact of the coronavirus pandemic, the group launched AirAsia Digital, comprising five companies in areas such as payment services, logistics, food and travel.
Since then, it has rolled out several non-aviation offerings, including ride-hailing, food delivery as well as payment wallet services.
In the group's second-quarter results, Fernandes did not state whether or not the digital arm might be spun off — an idea he first floated in late August — but says AirAsia Group will "continue to develop and expand our products and services to meet consumer demand in all of our key markets".
'SUBDUED MOMENTUM' CONFRONTS AIRLINES
On the group's airline business, AirAsia Group president of airlines Bo Lingam acknowledged that a lethal surge in infections in key markets during the quarter thwarted recovery momentum.
Says Lingam: "AirAsia Malaysia, AirAsia Indonesia and AirAsia Thailand experienced subdued momentum quarter-on-quarter due to rising Covid-19 cases in their respective domestic markets."
Malaysia, Indonesia and Thailand were among the worst-hit nations in Southeast Asia in recent months, with daily infection numbers hitting new records, prompting strict lockdowns.
AirAsia's Malaysia and Thailand operations have since resumed a number of domestic services, while Indonesia AirAsia continues to suspend all flights as part of pandemic prevention efforts.
Still, the group says it will "further strengthen" its domestic market position in its markets, as international borders remain shut.
"With travel restrictions still in place in most of our operating entities, the Group continues to actively manage capacity and will continue to ensure cash burn remains low and cost optimisation measures continue to be implemented," it adds.
It also notes that airline operations have become leaner and "more optimised", thanks to "stringent" cost-cutting efforts.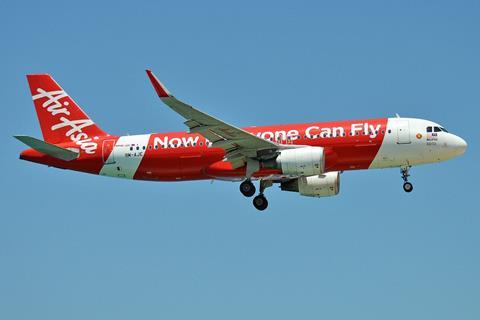 Says Lingam: "We continued to see positive outcomes from our stringent cost containment measures. Our 2Q2021 fixed costs reduced 15% [year on year] despite coming off a low base. On a [quarter-on-quarter] basis, fixed costs were flat after a consistent … downtrend since the first Covid-19 wave in late 1Q2020."
For the three months ended 30 June, AirAsia Group reported a consolidated operating loss of MYR653 million ($157 million), nearly halving the MYR1.18 billion loss it made in the same quarter in 2020.
Against a dismal operating environment in 2020, the group more than doubled its revenue, to MYR371 million, while costs came down 21% year on year to MYR1.05 billion.
AirAsia Group reported a net loss of MYR720 million, compared to the MYR1.16 billion net loss a year ago.