AirAsia Philippines is backing calls by Philippine local governments to ease domestic travel restrictions for fully vaccinated people.
In a 27 September statement, the low-cost carrier says it is "strongly backing the calls of local government units to scrap the use of RT-PCR tests as a travel requirement for incoming visitors who have been fully vaccinated against Covid-19".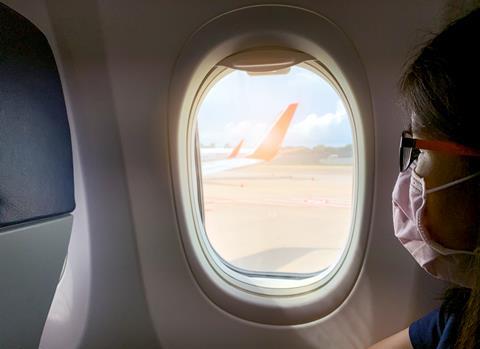 AirAsia Philippines' chief executive Ricky Isla states: "AirAsia is 100% behind our [local government units] in calling for a more relaxed travel restriction and requirement for fully vaccinated individuals to lessen the cost of air travel."
AirAsia says that during the dialogue with presidential adviser for entrepreneurship Joey Concepcion, the local governments of Palawan, Aklan and Cebu have asked for fewer restrictions and more simplified entry requirement for fully vaccinated travellers, while Bohol has called for vaccine cards to be fully authenticated to facilitate travel of vaccinated tourists.
The Philippine government's inter-agency coronavirus taskforce has already approved the use of locally-issued vaccination cards or certificates of quarantine completion as "sufficient alternatives to any testing requirement (before or after travel), which the local government unit of destination may require", in a 2 July directive.
AirAsia Philippines is also pushing for a shortened five-day to zero quarantine period for fully vaccinated international travellers, from the mandatory 14-days currently required.
Isla, who is also the President of the Air Carriers Association of the Philippines (ACAP), says the move will attract more travellers from the USA and Europe to consider visiting the Philippines.