Malaysia's AirAsia Group and Aimia Holdings UK II have signed a memorandum of understanding (MoU) for a $25 million stock swap deal, for the latter's 20% equity interest in the airline group's loyalty programme.
The parties inked a share sale and purchase agreement for Aimia to sell 1.67 million ordinary shares in BigLife to AirAsia Group for a $25 million consideration. This will be satisfied by 85.9 million new ordinary shares in AirAsia Group, issued at MYR1.20 ($0.29) each, the company said in a 22 March Bursa Malaysia disclosure.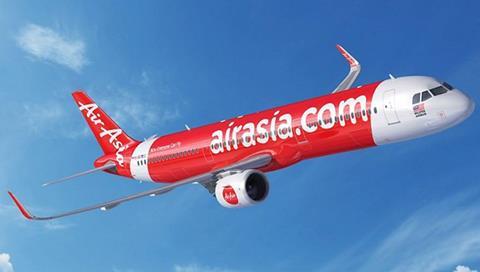 If it materialises, the deal will increase Aimia's stake in AirAsia Group to approximately 3.1%, the investment holding company said in a separate, same-day statement.
AirAsia Group recently raised over MYR330 billion for short-term cash needs, from a private placement of 470 million new shares. These were issued across two tranches in February and March, at MYR0.675 and MYR0.865 per share, respectively.
A stock exchange filing shows the company had over 3.8 billion issued shares as at 17 March, upon the conclusion of the private placement, with MYR8.36 billion in issued share capital.
Under the MoU with Aimia, the consideration shares issued by AirAsia Group will rank pari passu with existing shares at the point of completion. The issue price reflects the company's recent volume-weighted average market prices and represents a 0.84% premium over the last close on 19 March, before the signing of the MoU.
AirAsia Group states that the purchase consideration takes into account, among others, a 2014 valuation that Aimia paid for its initial stake, which put a 100% equity interest in BigLife at $109 million.
The MoU is governed by the laws of Malaysia, AirAsia Group states. The terms have yet to be finalised.
While the company can execute the MoU without shareholder or regulatory approval, the requisite resolutions to complete the deal will need to be passed at a general meeting. Issue of the consideration shares is subject to approval by AirAsia Group shareholders as well as Bursa Malaysia.
The remaining 80% stake in BigLife is held by AirAsia Digital, a wholly owned subsidiary of AirAsia Group.
The company states in its filing: "BigLife is principally engaged in the business of managing customer loyalty schemes whilst its subsidiaries are involved in the marketing and distribution of loyalty programmes."
It envisages greater synergies across the group from full ownership of BigLife, which it says will give it better control of the entity.