Beleaguered AirAsia X stayed in the red at the operational level, despite narrowing its losses on a quarter-to-quarter basis.
For the three months ended 31 December, the long-haul, low-cost carrier, which is undergoing debt restructuring, reported an operating loss of MYR356 million ($87.8 million). This compares to the previous quarter's MYR426 million loss.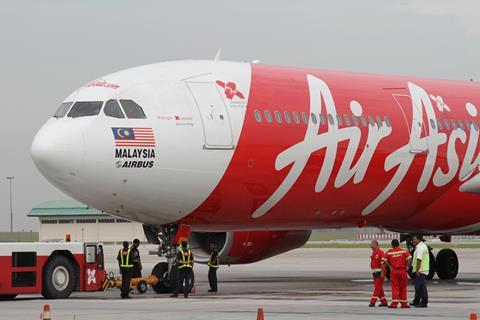 It offered no year-on-year comparison of its financial results, as it shifted its financial calendar in December, citing an ongoing Scheme of Arrangement. This meant that the carrier's current and subsequent financial year would end on 30 June, instead of 31 December.
For calendar 2020, the sister unit to Malaysia's AirAsia Group racked up operating losses of more than MYR1.2 billion.
AirAsia X reported a quarterly revenue of just MYR54.7 million, marginally lower than the previous quarter's MYR60 million revenue.
As with previous quarters, it took no revenue from scheduled flights, as its network remains effectively frozen amid pandemic-driven travel restrictions. The bulk of its revenue for the quarter — at MYR47 million — came from aircraft operating lease income.
The carrier's expenses for the quarter were MYR419 million, about 13% lower than the previous quarter. Depreciation costs, as well as maintenance and overhaul expenses, made up the bulk of the carrier's costs for the period.
AirAsia X narrowed its net loss quarter on quarter, at MYR174 million.
The troubled airline reiterated its plans of returning to the black, through a rationalisation of fleet and routes. These include focusing on routes in core markets with proven demand, as well as terminating unprofitable routes.
In October, the carrier announced a debt restructuring plan, as it continued to bleed amid the coronavirus pandemic.
A few months later, in mid-December, it unveiled plans to raise RM500 million from a new share issuance, which it described as a "critical component" of its restructuring plan.
Since then, a UK court has allowed the carrier to convene a meeting with its creditors, to seek approval for its restructuring.