Beleaguered long-haul, low-cost carrier AirAsia X proposes its creditors take a 99.5% debt haircut, so that it can restructure MYR33.7 billion ($8.1 billion) in liabilities.
Details of the proposed haircut came from a 127-page document that will be issued at a creditors meeting on 12 November, says Reuters, which saw the document.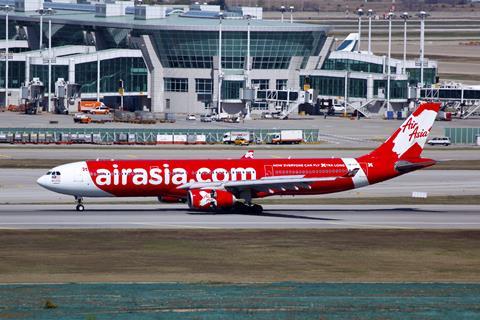 On 18 October the airline said that it will hold a creditors meeting on 12 November, missing its original target date for the meeting at the end of October.
FlightGlobal has requested comments from AirAsia X in regard to the Reuters report.
Reuters reports that half of the total liability cost will go to Airbus to pay for the cancellation of orders for 78 Airbus A330neos and 30 A321XLRs.
According to Airbus's order and delivery figures as of 30 September, 78 A330neos represents AirAsia X's entire order book for the re-engined A330.
In response to query from FlightGlobal, Airbus had this to say about AirAsia X: ""As the restructuring process at the airline is ongoing, we do not wish to make any comment at this time."
The carrier also proposes that should it generate over MYR300 million in annual earnings before interest, tax, depreciation and amortisation, lease rentals and restructuring costs during its 2023-26 financial years, all creditors apart from Airbus will be entitled to a 20% share of these earnings.
In the 18 October statement about the creditors meeting, the airline lists 15 creditors. These included BOC Aviation, Malaysia Airports, Macquarie Aircraft Leasing, Airbus, and several others.
In June 2021, Cirium – citing a presentation slide from a creditors meeting – reported that AirAsia X was interested in reducing is 78 firm A330neo orders to just 15 examples, and also cut its 30 firm A321XLR orders to 20.
Cirium fleets data indicates that AirAsia X has four in-service A330-300s, with 18 examples in storage. International border closures amid the coronavirus pandemic have been extremely challening for AirAsia X.