Malaysian long-haul, low-cost carrier AirAsia X posted an operating loss of MYR11.4 million for its second quarter ended 31 December 2021.
Owing to a change in its accounting year, it did not provide a comparative figure for a year earlier. Still, the carrier's performance improved from the MYR356 million operating loss posted in the three months to 31 December 2020.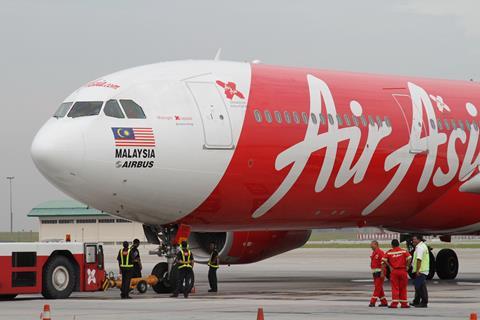 Revenue for the last three months of 2021 came in at MYR119 million, mainly derived from cargo and charter operations, up from MYR7.4 million in the three months to 31 December 2020.
Net losses came in at MYR11.9 million for the second quarter.
"This substantial increase in revenue is reflective of a new focus on growing the cargo business of the company, a strategy which will be combined with the carriage of passengers to ensure that all routes operated are profitable on an ongoing basis," says the airline.
"A total of three aircraft were operated during the quarter to December 2021 and, as more aircraft are progressively brought back into service, cargo and charter revenues are expected to continue growing, and will be supplemented by revenue from passenger sales when marks reopen."
As of 31 December, the carrier's cash and cash equivalents stood at MYR52.7 million.
AirAsia X, which saw its business all but entirely collapse owing to government travel restrictions in reaction to the coronavirus pandemic, adds that "significant progress" is being made with its restructuring.
The carrier's debt restructuring is likely to take effect in the coming weeks, following a lodgment with Malaysia's companies registrar.