Alaska Air Group forecasts that revenue for the first quarter will be slightly better than expected yet will still be down 55-60% year on year compared with the first quarter of 2020 before the coronavirus pandemic began.
The parent company of Alaska Airlines and Horizon Air says in an investor update on 24 February that it burned $137 million in January, which will be its final report on cash burn. Alaska burned an average $4 million daily during 2020.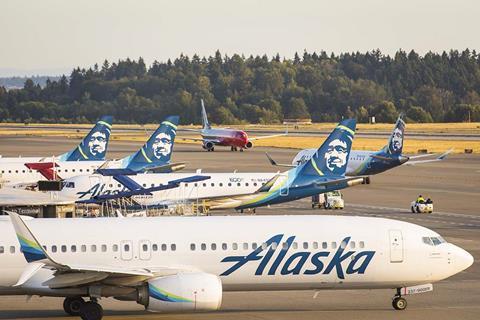 "From this point forward we will no longer be providing guidance on cash burn, but will provide quarterly guidance for cash flow from operations, which we believe to be a more appropriate measure of the condition of our business in the next phase of recovery," Alaska says in its update.
"We expect that our first-quarter cash flow from operations, including funds related to the CARES Act payroll support programme grant, will be approximately negative $100 million to zero."
Alaska's operating revenue improved from $701 million in the third quarter to $808 million in the fourth quarter despite rising coronavirus infections in the USA between November and January. The World Health Organisation reports that new daily infections in the USA have decreased since January.
Alaska is more optimistic about its revenue for the first quarter and has also increased its expectations for quarterly load factor to be between 45-50%.