The Latin American and Caribbean Air Transport Association (ALTA) has elected LATAM Airlines' chief executive Roberto Alvo to be the next president of its executive committee.
Alvo, who has been vice-president of the committee since 2020, succeeds Copa Airlines' Pedro Heilbron. Heilbron led the executive committee since 2019 - his second stint in that role.
"Roberto is an extraordinary leader and has always been a great supporter of ALTA," the trade group's executive director and CEO Jose Ricardo Botelho says on 24 October. "I am confident that this flight that takes off today will be full of positive initiatives for the association, the industry and our region."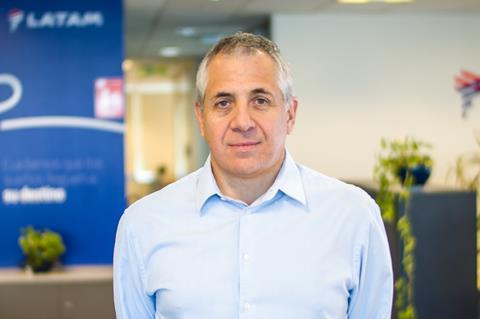 "The times we are living with a pandemic that is not over yet and an accelerated climate change demand important responsibility from us," Alto says. "I am convinced that collaborative work between all of us who are part of the aeronautical industry will allow us to seek solutions that lead us to be more sustainable in the long term."
"We have a strategic role as an industry and my commitment is to help go in that direction," he adds.
Alvo, who holds degrees from Pontificia Universidad Catolica de Chile and the International Institute for Management Development (IMD) in Lausanne, Switzerland, joined LAN Airlines (now LATAM Airlines Group) in November 2001, and served in various roles before ascending to the chief executive position in April 2020.
ALTA is holding its annual Leaders' Forum in Bogota, Colombia this week after the coronavirus pandemic forced the organisation to cancel the event in 2020.