The Latin American and Caribbean Air Transport Association (ALTA) has named Brazilian Jose Ricardo Botelho as its next executive director and chief executive.
Botelho, who brings about 8 years of aviation experience to the role, spent time as Brazil's alternative diplomatic delegate to ICAO and as director president of the National Civil Aviation Agency of Brazil (ANAC). He also has 20 years of public service experience, having worked for Brazil's police force and Ministry of Justice.
Botelho will begin the new job on 1 June, ALTA says on 11 May.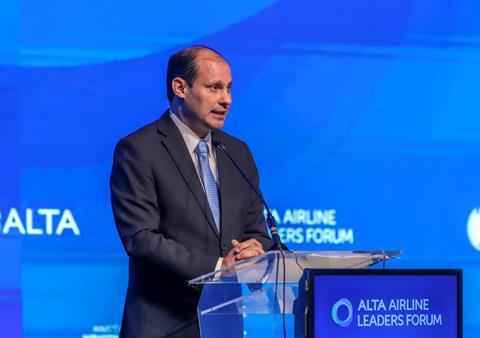 "Jose Ricardo Botelho has a deep knowledge of the civil aviation in Latin America, having developed important projects with civil aviation authorities of the region and having implemented key measures for the development of air transport in Brazil during his path through ANAC," says Pedro Heilbron, president of the ALTA Executive Committee and chief executive of Panama's Copa Airlines.
Botelho will succeed fellow Brazilian Luis Felipe de Oliveira, who will leave ALTA in June to become director general of global trade body Airports Council International World. That announcement was made in February.
ALTA is celebrating 40 years of existence in 2020. With 35 airline members across Latin America, the group represents companies that carry more than 90% of the region's commercial air traffic.