American Airlines says it is suspending all flights to China as the coronavirus spreads, sickening more than a thousand and killing almost 200 people. The decision comes a day after the carrier's pilots sued to stop the carrier's flights to the country.
American joins numerous other carriers who have already suspended or cancelled flights into China.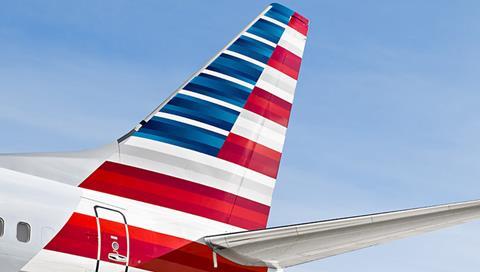 "Based on the US Department of State's recent increase of the China Travel Advisory to a Level 4 (Do Not Travel), American is suspending its operations to and from the Chinese mainland beginning today through March 27," the Fort Worth-based airline says on 31 January. "Our teams are contacting affected customers directly to accommodate their needs. We will continue to evaluate the schedule for March 28 and beyond and make any adjustments as necessary."
On Thursday, American Airlines pilots, represented by the Allied Pilots Association (APA), filed a lawsuit seeking an immediate halt to the carrier's flights to mainland China. The move came shortly after the World Health Organization (WHO) declared the coronavirus outbreak in China an international public health emergency earlier in the day.
APA represents 15,000 pilots flying for the carrier. It said in its lawsuit that American currently operates about 56 monthly flights between Dallas/Fort Worth International airport and China.
Cirium schedules show that for the month of January, American Airlines programmed 108 direct flights between Dallas Fort Worth and Los Angeles to Beijing Capital and Shanghai Pudong airports in China. The schedule has 98 flights in February and 121 flights in March.