Japan's All Nippon Airways will a apply a new livery to a pair of Boeing 787s to highlight its sustainability efforts, and to also research ways to reduce the impact of flying on the environment.
The initiative will see one Boeing 787-8 (JA874A/MSN34503) and one 787-9 (JA871A/MSN34534) rebadged with a "Future Promise" livery, says the carrier.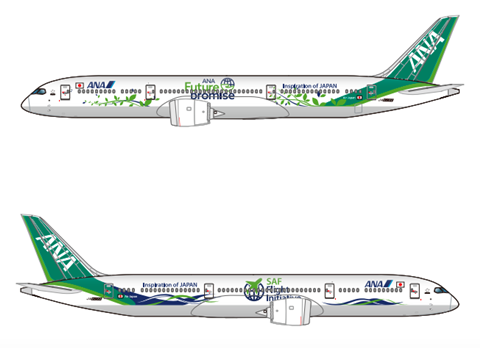 The aircraft will be introduced later this year. They will be used to explore products and services using sustainable materials, and allow the carrier to obtain feedback from customers.
ANA's various environmental efforts are grouped under the Future Promise programme. This includes the use of sustainable aviation fuel aboard flights from Tokyo Narita and Tokyo Haneda – the company has a supply agreement for SAF with Neste.
"Sustainability is a central operating principal to our company and the ANA Future Promise demonstrates commitment to our social responsibility and environmental sustainability goals, and we are excited to get our customers involved and raise awareness in these initiatives with the dedicated [ANA Future Promise] 787s," says ANA president and chief executive Shinichi Inoue.
The airline has set a goal to achieve zero CO2 emissions by 2050.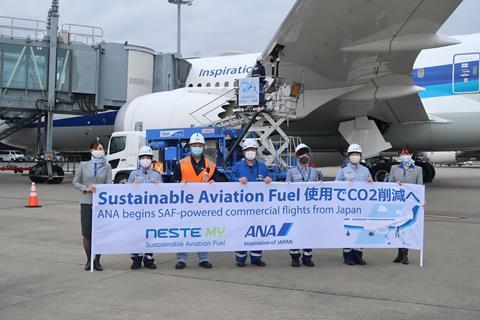 In addition to buying SAF from Neste, the airline is also involved with initiatives in Japan to produce it locally. It stresses that this can only be achieved with government support and the collaboration of other players.
Cirium fleets data indicates that JA874A and JA871A were delivered in 2015. Both aircraft are powered by Rolls-Royce Trent 1000s.