Airlines in the Asia-Pacific had another tough month in October, with the recent easing of border restrictions in the region yet to be felt, according to the Association of Asia Pacific Airlines (AAPA).
The trade body notes that the 40 Asia-Pacific carriers its statistic cover carried1.2 million international passengers in October, just 3.9% of the number carried in October 2019, before the coronavirus pandemic.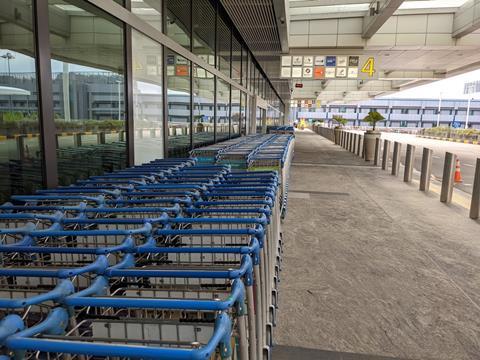 October's RPKs came in at just 5.6% of pre-pandemic levels, while seat capacity was just 14.4%. International load factors remained week, at just 30.9% for the month.
Cargo, however, provided a bright spot. October's FTKs were 22.3% higher than a year ago, with freight capacity up 20% year on year. This helped push cargo load factors to 74.2%, up 1.4 percentage points.
"Whilst October continued to be an extremely challenging month for international travel markets, solid orders for consumer goods and industrial components buoyed air cargo demand, especially as retailers sought to increase stock levels ahead of the year-end holiday season and major shopping events," says AAPA director general Subhas Menon.
"In addition, supply chain congestion at some shipping hubs boosted demand for air shipments."
Menon welcomes the opening borders, but says travel policies and health protocols need to be harmonised across the region, in areas such as testing, vaccination recognition, and digital verification.
"In order for air travel recovery to be sustained over the coming year, we urge more governments to collaborate across borders on travel measures and health-related protocols, in line with ICAO and [World Health Organization] guidelines, so that air travel is once again accessible to the wider public," adds Menon.