Asia-Pacific carriers had a good start to the new year, helped by strong travel demand which was buoyed by the peak Lunar New Year travel period, though cargo demand weakend further.
According to data from the Association of Asia Pacific Airlines (AAPA), airlines in the region carried 17.2 million passengers in January, more than seven times the number in the year-ago period, when travel restrictions were largely still in place. However, the figure is only slightly over half of what airlines carried in 2019.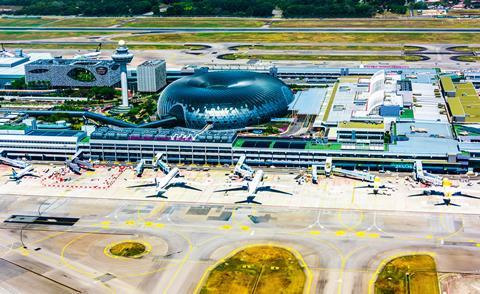 Traffic in the region climbed over five-fold, while capacity tripled year on year, leading to 39.1 percentage point jump in load factor to 81.5%.
The AAPA's traffic results is made up of data from 40 Asia-Pacific carriers.
The association's director general Subhas Menon says: "International passenger markets enjoyed a strong start to the year in 2023. Strong demand buoyed by an increase in leisure travellers during the Lunar New Year holidays in the region, saw the number of passengers carried by Asia Pacific carriers in January."
However, cargo traffic in January continued to soften, affected by "subdued global economic conditions". Demand fell 20.5% year on year, with capacity shrinking 7.5%.
Menon notes: "Higher inflation levels across various economies and the persistently strong US Dollar have added to the price pressures for imported commodities and merchandise in local currency terms."
Still, the AAPA's outlook is optimistic, with Menon stating that growth prospects for passenger travel are largely positive.
"The desire to travel remains strong, with latest forward booking trends pointing to sustained high demand. Nevertheless, cost pressures represent a key challenge to airline financial performance, driven by the elevated fuel prices and inflationary pressures on operating expenditure, including labour and maintenance," says Menon.