The chief executive of South Korea's Asiana Airlines, Han Chang-soo has expressed regret that the acquisition deal with Hyundai Development fell through, but says the airline is working closely with creditors to chart the way forward.
"I have made efforts for the M&A to be completed for about a year and five months from April last year, but it was unfortunate that it was unsuccessful," he said today in a statement published on the carrier's website.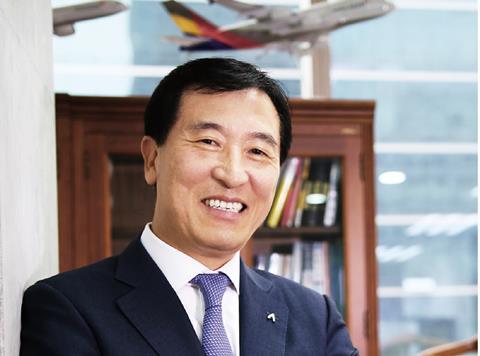 Han says the airline is grateful for the latest round of aid, under South Korea's Key Industry Stabilisation Fund.
"We are in close consultation with creditors to minimise market confusion due to the contract cancellation and to stabilise management, and are taking all necessary measures for major customers to maintain stable and continuous aircraft operation and business environment."
He adds: "We [recognise that Asiana Airlines] has contributed to the development of the national economy and [provides a service to the people], despite the difficulties caused by Covid-19, and we [appreciate that] the government and creditors provide opportunities to further contribute to the development of the air transportation industry in the future."
The airline says that its international capacity has fallen to around 10% of 2019 levels. To counter that, it has been proactively pursuing cargo sales and passenger charter demand, which helped the company return to profitability in the second quarter, both in terms of operating profit and net profit.
It adds that it is focused on overcoming the coronavirus crisis by sharing the burden across the organisation, in the form of executive pay cuts and asking staff to take unpaid and paid leave.
Asiana adds that it is working closely with three of its major unions, and since February has held regular meetings with each union to provide an update of key management issues and Covid-19 countermeasures.