Australia's government is extending budget support for two aviation programmes targeted at maintaining major domestic routes and essential air services for regional and remote communities.
The Domestic Aviation Network Support (DANS) programme will be extended until 31 January and the Regional Airline Network Support (RANS) programme until 28 March.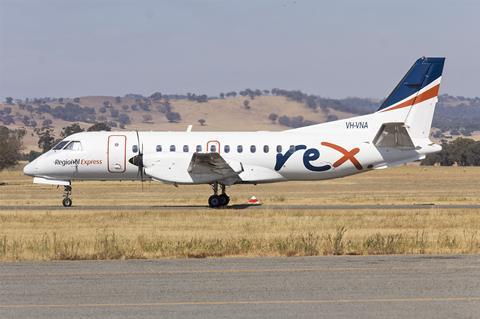 To date, the government has invested more than A$150 million ($106 million) across both programmes, according to a statement from the office of Michael McCormack, deputy prime minister and minister for infrastructure, transport and regional development.
"Planes in the air mean jobs on the ground and as part of our economic plan for a more secure and resilient Australia, we will continue to back our aviation sector," states McCormack.
"In regional Australia, flights are so central to local economies, underpinning many small businesses including tourism operators, whilst ensuring continued access to key medical supplies and personnel."
Separately, the government has committed to injecting a further A$250 million into boosting regional tourism.
Federal tourism minister Simon Birmingham states: "This targeted new fund will support internationally dependent tourism regions to adapt their offerings, experiences and marketing to appeal to domestic visitors in the short term and be in the strongest possible position to welcome back international tourists down the track."
The A$198 million RANS was unveiled in March as part of the government's response to the Covid-19 crisis. The programme's objective is to support critical air services with provide regional Australia with freight, medical testing, supplies and essential personnel. Operators with a regular public transport (RPT) air operator's certificate may apply for the grant.
In April, the government committed to investing up to an initial A$165 million for Qantas and Virgin Australia to operate a minimum domestic network. This was to last an initial eight weeks, with a review mechanism in place.
Under DANS, as it was later referred to, the government provides support for airline operations on the 50 busiest domestic routes pre-Covid-19. According to a report by the Australian Competition and Consumer Competition dated 11 September, Qantas and Virgin have received A$206 million and A$112 million, respectively; Regional Express and Airnorth Regional Airlines, A$399,000 and A$2.6 million.
Both programmes were extended in June, and the 30 September end date was pushed back to 31 December. The government underwrites the costs associated with operating flights. This support covers a minimum number of domestic flights, under DANS; and a limited number of regional services flown pre-Covid-19, under RANS.