The prime ministers of Australia and Singapore have announced that they are looking at how to reboot air travel between the two countries.
In a joint statement, Australian prime minister Scott Morrison and his counterpart Lee Hsien Loong said that they have discussed how "two-way travel between Singapore and Australia can eventually resume, in a safe and calibrated manner, when both sides are ready."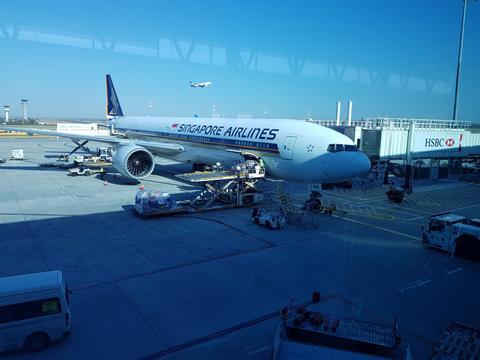 The pair made the remarks during a visit by Morrison to the Southeast Asian city state.
"Before COVID-19, many Singaporeans travelled to Australia for business, for holidays and to pursue their education, and vice versa," says the joint statement.
"We need to resume these people-to-people flows to maintain our close and excellent bilateral relationship. We need to prepare the infrastructure and processes to get ready to do this."
Details to be ironed out include mutual recognition of health and vaccination certificates. Initially, any quarantine-free travel between the two countries would be under a limited travel bubble arrangement.
In a question and answer session with reporters, Lee said that vaccination rates and transmission rates will also be considered.
"I would say that in Singapore, we are making good progress with our vaccination programme. In Australia, they are also steadily vaccinating the population. Once the majority of the population is vaccinated, it becomes much easier for us to contemplate these openings up."
He added that the closure of Australia's borders has been especially challenging for Singaporean students studying in Australia. Some of these students returned to Singapore, but cannot return to Australia to resume their studies.
Lee suggested that travel to Australia involving Singaporean students might serve as a pilot prior to opening a travel bubble.
According to aggregator Our World in Data, Singapore is far ahead of Australia with vaccinations, with 33.1% of its 5.7 million population vaccinated, compared with just 6.2% of Australia's 25.4 million.
Separately, Morrison told Perth radio station 6PR that there is "no magic number" for vaccinations, and that the country is likely to remain closed indefinitely. Morrison is particularly concerned about the highly transmissible Delta variant of the virus.
Prior to the coronavirus pandemic, Singapore-Australian routes were critically important for Singapore Airlines, Scoot, Qantas Airways, and Jetstar Asia.
According to Cirium schedules data, eight airlines deployed 616,000 seats on Singapore-Australian services in May 2019. In May 2021, only two airlines operated Singapore-Australian routes, with SIA and Scoot operating 166,000 seats.