A new low-cost carrier named Bonza aims to commence services with Boeing 737 Max aircraft in Australia next year.
The new airline is backed by Miami private equity firm 777 Partners. Pending regulatory approval, Bonza expects to launch in early 2022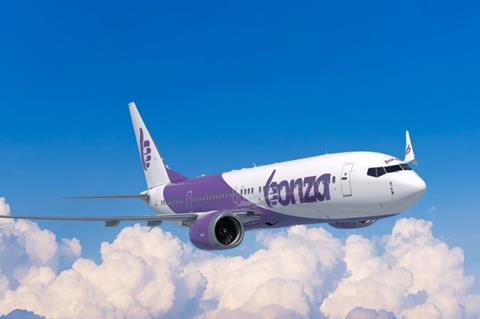 Bonza's founding chief executive will be Tim Jordan, formerly the managing director of Air Astana low-cost unit FlyArystan. He also had a stint as chief commercial officer of India's GoAir – now named Go First.
"Bonza's mission is to encourage more travel by providing more choices and ultra-low fares, particularly into leisure destinations where travel is now often limited to connections via major cities," says Jordan.
"Bonza will deliver enormous benefits to all Australians, but particularly to regional communities by providing new routes and greater travel opportunities. Bonza will also play a leading role in Australia's post-pandemic economic recovery – creating jobs, stimulating travel and consumer spending and helping regional communities, especially those that rely on tourism, get back on their feet."
'Bonza' is Australian slang for excellent or first-rate.
In March, 777 Partners ordered 24 737 Max 8s and took options to buy 60 additional examples.
At the time, Boeing said that the firm intended to lease the jets to "affiliated operating low-cost carriers," but neither it nor 777 Partners gave further details.
As of 2019, 777 Partners was listed as owning 25% of Canada's Flair Airlines, with the balance owned by private investors. In January 2021, Flair said it would lease 13 new 737 Max 8s from 777 Partners.
"There is a huge opportunity to both do good and do well by democratising air travel through lower costs," says Josh Wander, managing partner at 777 Partners. "We want to increase consumer choice and make travel more affordable and more accessible for all Australians."
Bonza will enter a highly-competitive Australian market, where Qantas and Jetstar vie with a rebooted Virgin Australia, and where Regional Express has moved beyond being a regional operator to operate mainline domestic routes.