Vietnam carrier Bamboo Airways has named a new chief executive, as the carrier embarks on a major restructuring of its business.
Luong Hoai Nam was made the carrier's leader effective 23 October, according to the airline.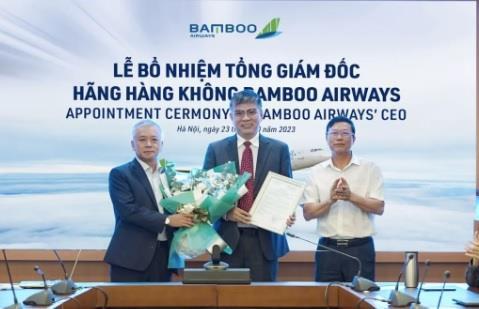 He has held aviation roles such as chief executive of Pacific Airways, the low-cost unit of Vietnam Airlines, and chief executive of Hai Au Aviation, which operates sightseeing and charter flights.
Luong's appointment makes him the carrier's fourth chief executive in 2023, and fifth chief executive since the founding of the carrier in 2017.
In Bamboo's top role he follows acting chief executive Nguyen Ngoc Trung, who was appointed in July, and Nguyen Minh Hai, who served as chief executive from May to July. The carrier's chief executive from August 2022 to May 2023 was Nguyen Manh Quan, who had replaced founding chief executive Dang Tat Thang.
"This [represents] the latest progress in the ongoing restructuring of the airline, especially the restructuring of governance and administration, towards stabilizing operations, attracting quality investment resources, and creating opportunities for solid development in the medium term," says Bamboo.
Luong says that his aim is to return to the airline to 30 in-service aircraft, and then grow this number to 50.
Luong's appointment follows the carrier's announcement that it will overhaul its operations by sharply cutting international operations and focusing its fleet on narrowbody aircraft.
Bamboo has had a troubled two years, characterized by turmoil in its leadership ranks and ownership changes.