Bangkok Airways significantly widened its net loss for the three months to 30 September, as it took on a hefty charge for the termination of an airport lease agreement.
In its third-quarter results, the carrier posted a net loss of nearly Bt7 billion ($213 million), widening the Bt1.6 billion net loss it made in the same quarter last year.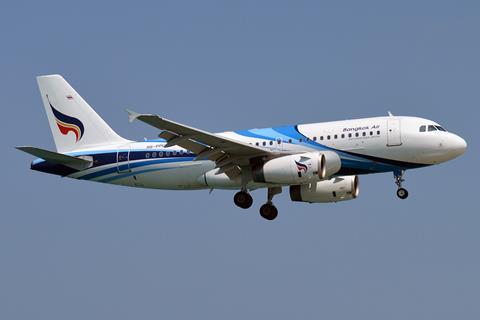 Bangkok Airways says the steep net loss follows the termination of a lease agreement with the Samui Airport property fund, which saw the airline pay Bt18.1 billion, and incur a charge of Bt5.4 billion.
At the operating level, the airline's losses remained nearly flat from a year ago, at Bt1.24 billion, compared to Bt1.25 billion.
Revenue for the period fell 25% to Bt672 billion, as the airline suspended operations in mid-July for more than a month, amid a third wave of coronavirus infections across Thailand.
While it resumed a number of domestic flights in September, Bangkok Airways notes that traffic remains in the doldrums: passenger numbers in the quarter fell 86% year on year to just 26,000.
Meanwhile, expenses for the third quarter shrank 12.6% year on year, to Bt2.1 billion.
On a nine-month basis, Bangkok Airways was Bt2.6 billion in the red at the operating level, slightly narrowing its losses from 2020, where it posted an operating loss of Bt2.8 billion.