Singapore-based lessor BOC Aviation has filed a claim in a London court against AirAsia X for nearly $23 million due, pertaining to the lease of four aircraft.
AirAsia X and its indirect wholly-owned subsidiary AAX Leasing Two received on 25 August a letter dated 19 August from the lessor, the carrier said in a 4 September Bursa Malaysia filing.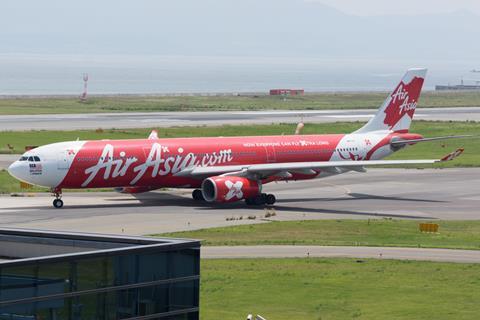 That letter includes a particulars of claim dated 19 August, filed by Morgan, Lewis & Bockius UK on behalf of the lessor against AirAsia X and AAX Leasing Two in the High Court of Justice in the Business and Property Courts of England and Wales.
AirAsia X adds that BOC Aviation's claim is in relation to AAX Leasing Two allegedly breaching its obligations under the lease agreements concerning the four aircraft.
The claims also relate to AirAsia X's alleged breach of its obligations under four guarantees, all dated 28 December 2018, relating to those lease agreements.
The filing indicates that the parties first signed the contracts in 2014, with subsequent amendments from 2018.
The airline says the financial impact will be a cash outflow equal to the amount that BOC Aviation is claiming. There is no operational impact to the company, it adds. Its board is reviewing the letter and will be seeking legal advice.
AirAsia X did not specify which aircraft it leases from BOC Aviation. Cirium fleets data show the lessor has three Airbus A330-300s with AirAsia X and one A330-300 with Thai AirAsia X. These were all delivered in December 2015.
BOC Aviation declined to comment on the claim when contacted by Cirium, saying it does not discuss individual airline customers.