European competition regulators have given the green light for a €290 million ($343 million) state-support measure for Brussels Airlines to help the carrier recover from the coronavirus crisis.
The government aid package includes a six-year subsidised loan of up to €287.1 million and a €2.9 million equity injection in the form of profit-sharing certificates. The loan, which cannot be converted into equity, can be drawn down in instalments of at least €30 million.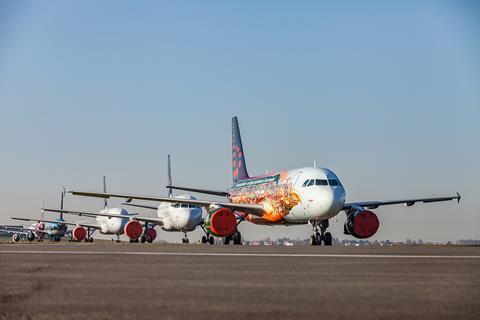 "The airline has been suffering substantial losses as a result of the travel restrictions that Belgium and other governments had to impose to limit the spread of the virus," says EU competition chief Margrethe Vestager, adding that the bailout will provide Brussels Airlines with "the liquidity that it urgently needs to withstand the impact of the current crisis".
The measure is part of a larger support package granted by Germany to the entire Lufthansa Group, to which Brussels Airlines belongs. Following approval of the Belgian support measure, the European Commission says that the overall aid previously granted to Lufthansa Group will be "proportionally reduced".
Lufthansa Group has been given the green light for a €9 billion financial support package from the German government. It has also received support from the governments in Austria and Switzerland for group subsidiaries in those countries.