Cathay Pacific Group will cut 5,900 jobs, in a HK$2.2 billion ($284 million) restructuring exercise that will also see the Cathay Dragon brand cease operations effective immediately.
As part of restructuring efforts, the group will eliminate 8,500 positions, or about 24% of its existing headcount.
Of these, 2,600 are currently unfilled, owing to cost reduction initiatives in recent months including a hiring freeze and the closure of certain overseas bases.
The majority of the staff — more than 5,000 — to be axed will be Hong Kong-based employees. Cathay did not disclose which jobs were affected.
As for the closure of Cathay Dragon, Cathay states it intends to take over the majority of the carrier's routes, together with its low-cost arm HK Express.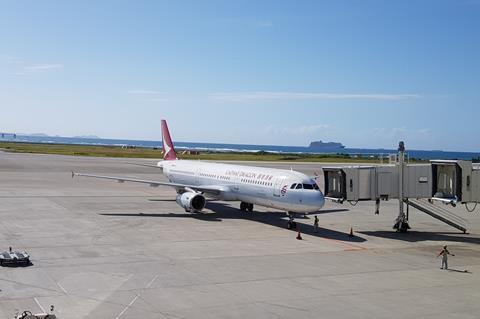 Cirium schedules data shows that Cathay Dragon only operates five routes now, the majority of which are to Mainland China. Before the coronavirus outbreak affected its network, the carrier — which began life as Dragonair — flew a network of more than 50 points across Mainland China and Asia, including to Japan, the Philippines, India as well as Malaysia.
News of Cathay Dragon's closure ends months of speculation about the carrier's fate. As recent as June, the group was mum about whether or not the carrier might be absorbed into either Cathay or HK Express' operations.
The restructuring announcement caps off a business model review that began in June, shortly after the carrier unveiled a HK$39 billion recapitalisation plan.
The carrier said then that by the fourth quarter of the year, its senior management team will make recommendations to its board on the "optimum size and shape" of the group.
Cathay Pacific Group reported a staggering operating loss of HK$8.7 billion for its half-year financial results, amid plunging travel demand amid the coronavirus outbreak. It has since parked about 40% of its fleet in long-term storage overseas as well as deferred delivery of its Airbus aircraft.
Cathay also recently said it only expects to operate at half capacity in the coming year, given that recovery will be slower than expected.