Cebu Pacific has outlined the details of a $250 million stock rights offering, which it intends to use to finance its debt obligations.
The low-cost carrier plans to issue convertible preferred shares priced between $0.74 and $0.84 each, it said in a 25 January disclosure to the Philippine Stock Exchange.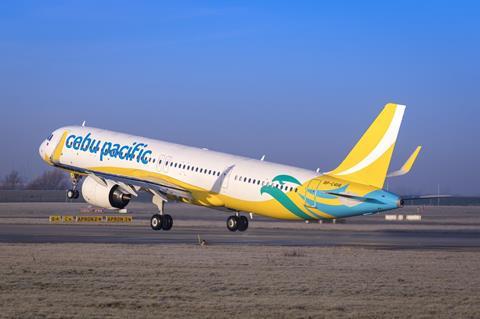 The proceeds will be used to settle financial liabilities, which comprises repaying a $100 million advance by JG Summit Philippines, $71.3 million for aircraft lease payments due 2021, $72.3 million for principal debt repayments due 2021, and $6.4 million for general corporate purposes such as passenger refunds.
The rights issue will be offered from 26 February to 4 March 2020.
Cebu Pacific's board approved the stocks rights offering on 7 October, as part of a business transformation exercise that "involves right-sizing of network and fleet to meet new demand" and "improvement of operations efficiency through process and policy enhancements and digitalisation".
The LCC has about 600 million common stock outstanding. It has yet to announce the entitlement ratio of the rights issue as well as the number of shares to be offered.