Cebu Pacific has signed an agreement with three international financial institutions for the private placement of $250 million in convertible bonds, with the transaction expected to complete in the following weeks.
The Philippine low-cost carrier disclosed that it signed the agreement on 16 April with the World Bank's lending arm, the International Finance Corporation (IFC), the IFC Emerging Asia Fund and Indigo Philippines, an affiliate of US-based private equity firm Indigo Partners, it stated in a filing to the Philippine stock exchange today.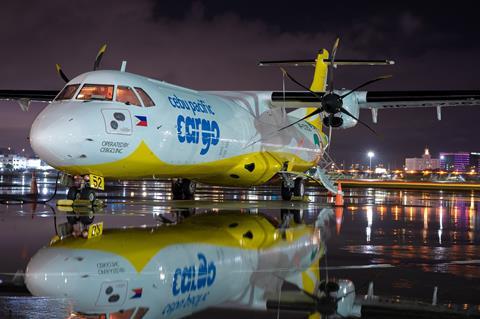 The IFC Emerging Asia Fund is a $693 million private equity fund managed by the IFC Asset Management Company. Indigo Partners owns stakes in airlines including Wizz Air, Frontier Airlines, Volaris and JetSmart.
Cebu Pacific's board approved the $250 million investment on the day of the signing.
The bonds are convertible to nearly 319 million common shares at a conversion price of Ps38 ($0.79).
The transaction closing is subject to post-signing deliverables, which the parties expect to complete over the succeeding weeks, the carrier adds.
On 8 October, Cebu Pacific announced plans to raise about $500 million, with $250 million from convertible preferred shares and $250 million from a private offering of convertible bonds.