Amid a pandemic might seem an unusual time to launch a start-up airline.
But the Covid-19 era has created opportunity by deflating aircraft lease rates to levels at which new players can acquire jets at fire-sale prices, say aerospace analysts.
For that reason, launching a new airline now – as several US companies are doing – might actually make some sense.
"There's been some very creative lease structures… but overall rents have plummeted," says George Dimitroff, head of valuations at Ascend by Cirium.
"Lease rates have gone down substantially… giving a good opportunity for new-entrant airlines to snap up equipment at very attractive rates," says Ernie Arvai, president of aerospace analysis company AirInsight Group.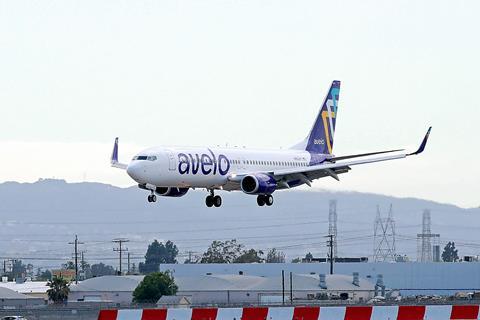 At least three US companies are currently working to start new passenger airlines – moves coming as executives at major airlines say demand is rebounding.
Breeze Airways, the latest project of airline entrepreneur David Neeleman, intends to begin flights in the coming months using leased Embraer E-Jets.
Breeze already has three E190s leased from Nordic Aviation Capital and two E195s leased from Elevate Capital Partners. The jets are seven to 14 years old, according to Cirium data.
On 8 April, another upstart called Avelo Airlines announced plans to begin scheduled flights on 28 April. Led by former Allegiant Air and United Airlines executive Andrew Levy, Avelo intends to begin operations with three Boeing 737-800s, expanding the fleet to six of the jets by year-end. Avelo has not said how it will acquire the jets. However, Avelo's affiliate company XTRA Airways has one leased and two owned 737-800s in its fleet, according to Cirium.
Also on 8 April, a Massachusetts aviation company said it plans, in October, to launch flights using De Havilland Canada Dash 8-400s under the name Connect Airlines. From where Connect intends to acquire those turboprops remains unclear.
But lease rates are certainly attractive.
Between January and December 2020, 737-800 monthly market lease rates – based on average lease terms - slipped roughly 32-42%, depending on aircraft age. A320ceo rates dipped 25% to nearly 40%, according to Cirium.
Likewise, E190 monthly rates fell about 12-28% in 2020, while Dash 8-400 rates tumbled 15% to more than 45%.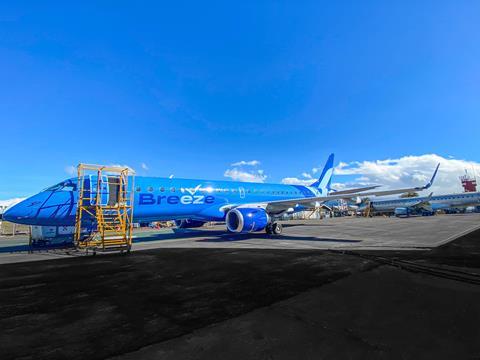 In raw numbers, Cirium pegged the market lease rate of a 2008-built 737-800 to be $139,000 monthly in January, down from $210,000 monthly one year earlier, Cirium shows.
It estimates that market lease rates for E190s of the same age as those in Breeze's fleet are now $88,000-$100,000 monthly, with rates for E195s of that vintage at $93,000-$105,000 monthly.
For comparison, the market lease rate for an eight-year-old E190 was $125,000 in January 2020, Cirium figures show.
Rates for new-generation narrowbodies like A321neos and 737 Max 8s also slipped last year, though not nearly so much – only about 10-13%, data shows. Those jets' lease rates were already somewhat depressed prior to the pandemic, Cirium adds.
Several Covid-19-related factors have made jets cheaper to rent, chief among those being oversupply.
Last year, airlines grounded more than half the global fleet. Carriers have since brought thousands of jets back to service – but they are tending not to fly those jets nearly as frequently as during the fast-growth years prior to Covid-19.
During the pandemic, some aircraft leases expired, meaning lessors took back jets that proved "very difficult to remarket", says Dimitroff.
Storage, insurance, maintenance and financing fees on unplaced jets add up, leaving leasing companies with every incentive to get jets into customers' hands, even at bargain rates.
"Lessors want to get the airplanes out and flying as quick as possible, out of the desert. You are losing money when you have the aircraft parked," Arvai says.
The pandemic led a number of carriers into bankruptcy, through which some succeeded in replacing previous lease agreements with new, more-favourable deals, Dimitroff notes.
Even some airlines that avoided bankruptcy managed to negotiate better lease deals.
"Airlines that have been really wobbly have said, 'We need a… reduction. Or, you can come and take your aircraft back,'" Dimitroff says.
The pandemic spurred lessors and airlines to hammer out compromises – deals that kept jets in airline fleets while helping carriers weather the storm.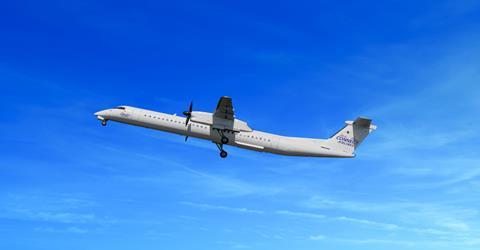 CUTTING DEALS
Such deals have included generous initial terms, like "rent holidays" – periods, perhaps lasting six months, when airlines pay little or nothing for leased aircraft. Or, for a short period, carriers might pay "power-by-the-hour" rates based on how much they fly an aircraft.
In return, airlines might agree to extend the terms of their leases or to other provisions that allow lessors to "get the value back at the end of the lease", Dimitroff says.
Whether cheap monthly payments will be enough for new entrants to survive during a pandemic, and against intense competition from major carriers, remains open for debate.
Arvai notes that Neeleman has the experience to make new airlines work. Levy, too, has proved his chops.
Still, now might be just a bit too early, says Arvai.
"It's the right time to do all the planning… to get things started and to do the ground work," he says. "But we are not there yet in terms of traffic."