China Airlines has promoted Shing-Hwang Kao, a company veteran of over 35 years, to become its new president.
Kao, who was previously a senior vice president at the Taipei-based carrier, will assume his new position effective immediately, taking over from current acting president Su-Chien Hsieh, who is also the airline's chairman.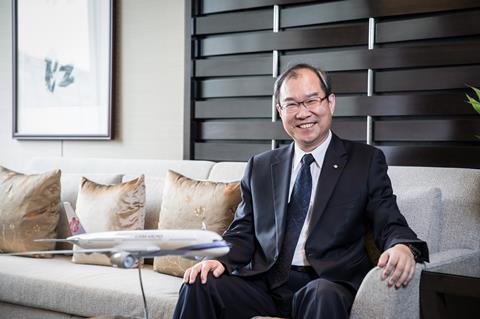 He started at the carrier in 1986 as a flight attendant, before training to be a pilot, where he rose to the position of instructor.
In 2003, Kao, who is trained to fly the Airbus A300, A330, A340 and the Boeing 747-400, joined China Airlines' management team, first as assistant chief pilot and chief pilot, before joining the airline's flight operations department.
Kao, who has a degree in transportation management, also held management positions in other divisions such as finance, corporate safety, as well as cabin crew management.
Separately, the SkyTeam carrier remained profitable in 2020, despite a global downturn resulting from the coronavirus outbreak.
In a stock exchange disclosure, the carrier reported an operating profit of NT$2.18 billion for the year ended 31 December 2020. This represented an 18% decline year on year.
Meanwhile, revenue for the year shrank about 32% year on year to NT$115 billion.
China Airlines ended the year with lower cash and cash equivalents, at NT$27.1 billion. This compares to the NT$28.5 billion it began the year with.