China Airlines will study the "feasibility" of a second hub at the southern Taiwanese city of Kaohsiung, amid growing travel demand post-pandemic.
Airline president Kao Shing-Hwang, who was speaking during a wide-ranging interview with FlightGlobal in Taipei, says the study will take place "at a future date, based on market demand", as well as ongoing airport expansion works.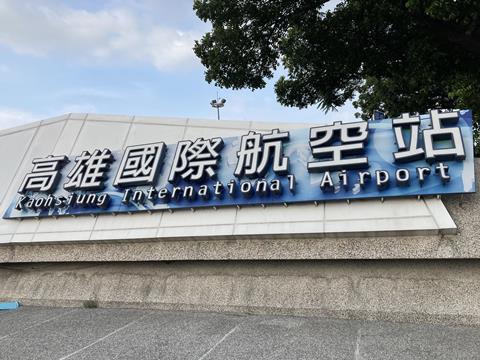 China Airlines and its low-cost unit Tigerair Taiwan currently make up the lion's share of traffic from Kaohsiung, at around 80% of all airport traffic. China Airlines has 45 flights a week, while Tigerair Taiwan operates 19 weekly flights.
The idea of a southern hub is to create "a different exit and entry point into Taiwan" beyond the airline's main Taipei hub, says Kao.
"We want to [make it convenient] for our passengers living in the southern part of Taiwan… and also for travellers to Taiwan [who can] enter from Taipei and leave from Kaohsiung," he adds.
The airline also hopes to grow its share of transit traffic through Kaohsiung, though Kao acknowledges that the airport facilities "will have to be improved" in order for the airline to properly expand its operations.
Work is already under way on a new airport terminal, which is capable of handling up to 16.5 million passengers annually, more than double the number the airport handled in pre-pandemic 2019. The Taiwanese authorities in 2022 greenlit the expansion project, as part of plans to turn the airport into a gateway into southern Taiwan.
Kao flags "a number of constraints" the airport faces, including a shortage of hangars and a lack of terminal capacity. "Software and hardware facilities must also be upgraded to support its role as a transit airport," adds Kao.
The disclosure comes days after the airline announced a series of new international flights from the southern city, including to Bangkok and Seoul's Gimpo airport from July.