China Eastern Airlines' parent company, China Eastern Group, has received a CNY31 billion ($4.6 billion) capital boost from four state-owned enterprises.
The four companies involved in the capital increase are China Life Investment Holdings, which will inject CNY11 billion; Shanghai Jiushi Group with CNY10 billion; as well as China Guoxin Asset Management and China Tourism Group, which will inject CNY5 billion each.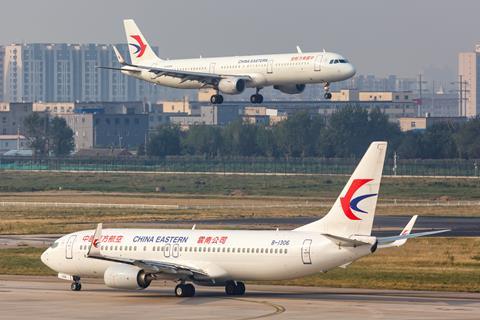 The group intends to use the additional funds to expand business operations, strengthen its core aviation business, as well as "strengthen coordination with strategic investors in aviation insurance, transportation, tourism services, [as well as] finance".
China Eastern adds that the group's status as a state-owned enterprise will remain unchanged after the capital increase.
Other than China Eastern, the group also owns other Chinese carriers such as Shanghai Airlines, Sichuan Airlines, as well as newly set-up Hainan Island-based carrier Sanya International Airlines.