With many of their foreign competitors in the doldrums amid a pandemic-led downturn, China's three largest carriers — having already experienced a steady domestic recovery — are well-placed to recapture market share in the international air travel market.
A HSBC Global Research report notes that domestic traffic recovery — after bottoming out in February, when the coronavirus outbreak was at its worst in China — has led to many carriers swinging back to the black, and "comfortably" achieving positive operating cash flow.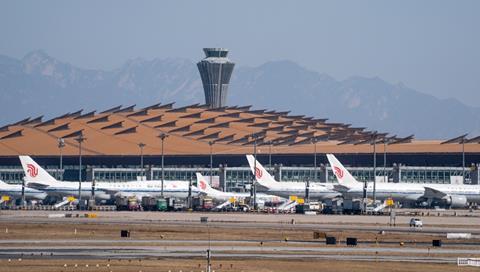 This gives them some headway in the international market, when borders gradually reopen.
"We argue that with many foreign competitors struggling to survive, the Big Three airlines could gain incremental share in many routes," note the researchers.
They note that what could also be in Chinese carriers' favour is the fact that many flagship carriers of key Chinese outbound destinations are in bad shape financially. The report cites Thai Airways, Malaysia Airlines and Cathay Pacific as three examples.
The latest HSBC report also comes amid positive news of a potential Covid-19 vaccine, which has given a beleaguered industry some cheer. This, note researchers, could help spur some level of international air travel recovery.
China's 'Big Three' carriers are still reporting woefully low international traffic results, with an average RPK of only around 22% pre-pandemic levels. This is in spite of surpassing pre-pandemic traffic levels in their domestic networks.
HSBC researchers note that "any small improvement" in international traffic "would further drive their profitability".