Russian flag carrier Aeroflot is ranked as the world's most punctual mainline airline in the On-Time Performance (OTP) Review released today by Cirium.
The annual review, now in its 11th edition, identifies the best-performing airlines and airports for on-time flight operations.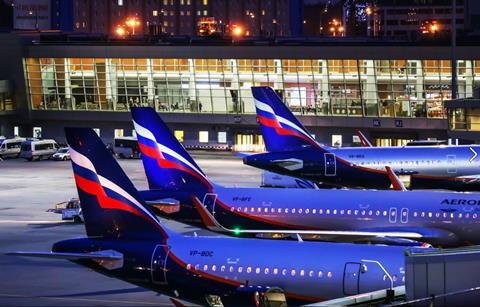 According to the analysis – which lists the top 10 most on-time airlines and airports globally, by size and region – 86.7% of Aeroflot's flights operated on time in 2019.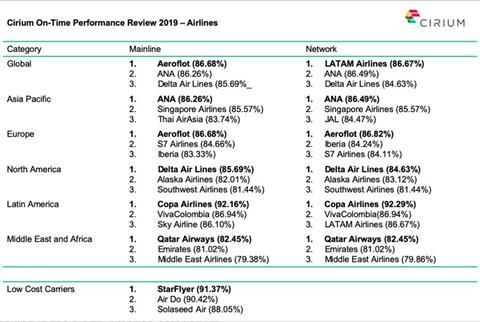 Japanese airline All Nippon Airways is in second place with 86.3% of its flights on time.
Last year's winner, Delta Air Lines, takes third place in the global category, with 85.7% of flights arriving on time, but tops both the mainline and network rankings in the North America category.
Meanwhile, Latin American airline LATAM clinches top ranking in the global network airline category, with 86.7% of its flights arriving on time.
The 2019 review also reveals Aeroflot as the most punctual airline in Europe. In the Asia-Pacific, ANA takes top spot; Copa Airlines is most on-time in Latin America; and in the Middle East and Africa, Qatar Airways beats Emirates to first place.
Japanese airline StarFlyer is named the world's most punctual low-cost carrier, with 91.4% of its flights arriving on schedule.
Cirium's OTP Review also identifies Moscow's Sheremetyevo International (SVO) as the world's most punctual airport, where 95% of departing flights were operated on time.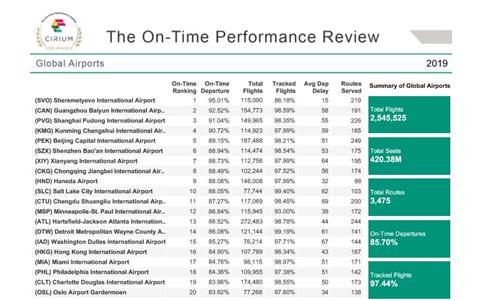 Drawing on some 600 data sources, Cirium tracks more than 100,000 flights a day and bases its analysis on an 80% coverage requirement for each category. A flight is defined as on time if the aircraft arrives at the gate no later than 15min after the scheduled arrival time. The airport rankings are based on the performance of departing flights.
Cirium's team of data analysts processes 15 million updates a day, using multi-source verification to ensure the accuracy of results.
The full On-Time Performance Review 2019 can be read online here via Cirium