Colombia's Juan Carlos Salazar has commenced his mandate as the secretary-general of ICAO.
"It is a great honour to be assuming this role at this time, and to have the opportunity to help governments and ICAO play an important part in how this sector builds back better and recovers from the global pandemic," says Salazar.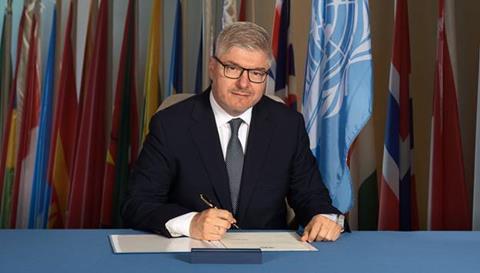 "We are still facing some tremendous challenges to the restoration of global air connectivity today, and with many regions and populations all over the world facing prolonged economic, social, and emotional hardship as a result."
Formerly the director-general of Civil Aviation for Colombia, Salazar replaces China's Fang Liu in the role heading the UN's aviation agency.
"It's important that ICAO remains a key partner for the countries of the world as they work with this agency to recover from the pandemic, to share their skies to their mutual benefit, and to continuously improve the global aviation standards and practices which keep those skies as safe, secure, efficient, and sustainable as the world expects," says Salazar.