Air New Zealand saw underlying losses for its 2021 financial year to 30 June widen to NZ$440 million ($279 million) from NZ$87 million a year earlier.
The carrier's net losses, however, narrowed NZ$289 million from NZ$454 million a year earlier, as total revenue dived nearly 50% to NZ$2.5 billion, according to the carrier's results statement.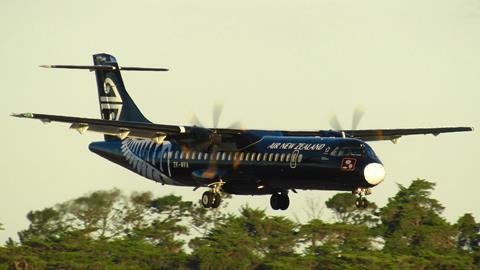 Air NZ's underlying losses reflect "losses before other significant items and taxation."
Passenger revenue for the year – the first in which the coronavirus pandemic is fully reflected - fell 63% to NZ$1.47 billion. Cargo revenue, however, rose 41.6% to NZ$769 million.
The carrier attributed its revenue performance to the travel restrictions related to Covid-19.
"In a severely constrained environment, Air New Zealand maintained cost discipline, focusing on delivering with excellence in the areas in its control," says carrier chairman Therese Walsh. "The return of a strong domestic business and growth in the cargo services that underpin our key export markets was a reminder of the airline's crucial role in New Zealand's infrastructure."
Total passengers in the 12 months to 30 June fell 36% to 8.6 million. This mainly reflects a collapse on international routes, where Air NZ carried 458,000 passengers, down from 4.7 million during its 2020 financial year, and 6.2 million in its pre-pandemic 2019 financial year.
Total ASKs dived 84.3% on the disappearance of international flying, while domestic ASKs were flat. Air NZ's total passenger flights flown decreased 71.6% 10,304, while cargo only flights nearly quadrupled to 7,106.
Total RPKs dived 80%, mainly on the collapse in international RPKs, while domestic RPKs were resilient with just a 67.7% decline.
Group load factors fell 29.6 percentage points to 57.3%.
Given that New Zealand's domestic market was largely open for most of the 2021 financial year owing to Wellington's successful management of the virus, domestic traffic fell just 7.1% to 8.2 million passengers.
As of 30 June, the carrier's cash and cash equivalents stood at NZ$266 million, down from $438 million a year earlier.
Noting that New Zealand is currently under a national lockdown with the arrival of the Delta variant in the community, the airline is suspending its earnings guidance for 2022.