China's three largest carriers started the year with domestic traffic continuing to decline, amid travel restrictions imposed to curb a resurgence in local coronavirus cases.
The 'Big Three' — comprising Air China, China Eastern Airlines and China Southern Airlines — each carried far fewer domestic passengers in January compared to numbers reported a year ago, as well as in December 2020. Capacity and traffic, measured in ASKs and RPKs respectively, also shrank.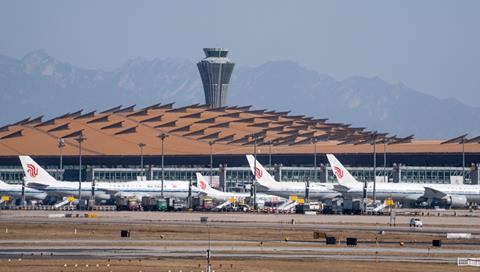 In January, Air China carried 4.36 million domestic passengers, a 41% decline year on year..
Domestic RPKs fell 42% year on year, while domestic capacity fell 28% year on year.
As for China Eastern, it carried 5.1 million domestic passengers, representing a 39% year-on-year drop.
Domestic capacity fell 22%, while traffic shrank 37% year on year.
China Southern flew 6 million domestic passengers in January, a 37% decline year on year.
Domestic RPKs for the month declined nearly 40%, with ASKs shrinking by about 30% compared to January 2020.
On a month-on-month basis, the 'Big Three' also reported declines in traffic and capacity.
The latest traffic results are set against the backdrop of a resurgence of local cases, following months of steady domestic air traffic recovery. China, where the first coronavirus cases were discovered, saw domestic traffic bottom out in February 2020, after a spike in cases prompted widespread restrictions.
The country has recently stepped up efforts to discourage non-essential domestic travel, particularly during the week-long Lunar New Year holiday period from 11 to 17 February.
The Civil Aviation Administration of China disclosed that Chinese carriers saw a 45% drop in passengers flown during this year's Lunar New Year period, compared to 2020's holidays. Against 2019's figures, the decline is more stark, at nearly 72%.