Peter Bellew has resigned from his position as EasyJet's chief operating officer to "pursue other business opportunities", the UK-based low-cost carrier announced on 4 July.
EasyJet's statement to the London Stock Exchange does not suggest the decision relates to the operating challenges faced by the carrier in recent months.
Bellew will be replaced by on an interim basis by David Morgan, who is the airline's director of flight operations. Morgan previously served as interim chief operating officer for a period in 2019.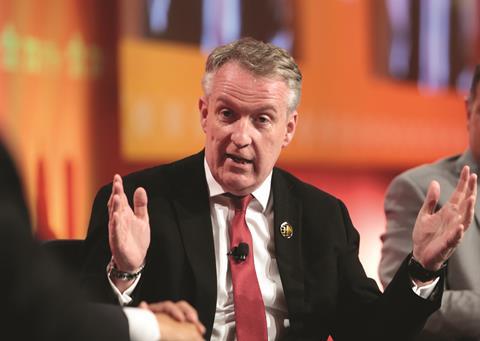 EasyJet's appointment of Bellew in 2019 proved controversial, with then-employer Ryanair – at which he was also chief operating officer – losing a legal bid to enforce a 12-month non-compete clause in the executive's contract.
Bellew had rejoined Ryanair in 2017, following a short spell as chief executive of Malaysia Airlines.
During his time with EasyJet, Bellew faced a vote of no confidence from trade union BALPA in 2020 over the threat of redundancies amid the pandemic, with the issue eventually being resolved.
More recently, EasyJet has been among the airlines facing operational challenges during the Covid-19 recovery, prompting it to announce in June that it would cut departures by consolidating flights from various airports.