Ethiopian Airlines has named Mesfin Tasew Bekele, its former chief operating officer and the current head of its joint-venture carrier ASKY Airlines, as its new chief executive.
He will succeed Tewolde GebreMariam, whose early retirement due to ill-health was announced by the airline yesterday after more than a decade leading the Star Alliance carrier.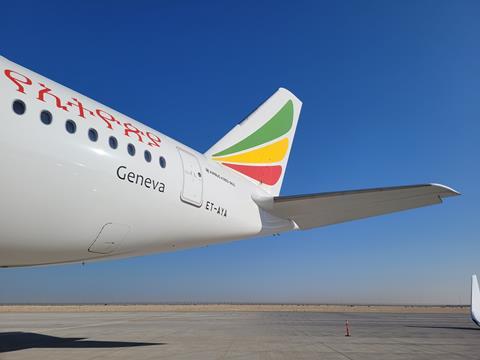 Tasew served has been with Ethiopian for almost four decades. That includes a spell as chief operating officer from 2010 until 2021, when he took the helm of Ethiopian's Togo-based joint venture carrier ASKY.
The airline's board chairman, the recently appointed former Ethiopian Airlines chief executive Girma Wake, says: "We believe that Mr Mesfin will lead the airline to an even greater success, keeping it on the right track that will see it grow through many generations to come. We are also thankful for the remarkable contributions of the former group CEO."
Tasew says: "My new role gives me the opportunity to carry on with the fast and profitable growth of our beloved airline and take it to the next level."