The US Department of Transportation has granted airlines slot relief after carriers and industry group IATA complained it was unfair to maintain those rigid rules as fear of the coronavirus decimates passenger demand across the industry.
Authorities in affected geographies had been reluctant to allow airlines to maintain their slots if they did not adhere to the requirement that they use the particular slot 80% of the time. As a result, in the past week, some airlines had been operating empty or near-empty aircraft just to maintain their slot assignments.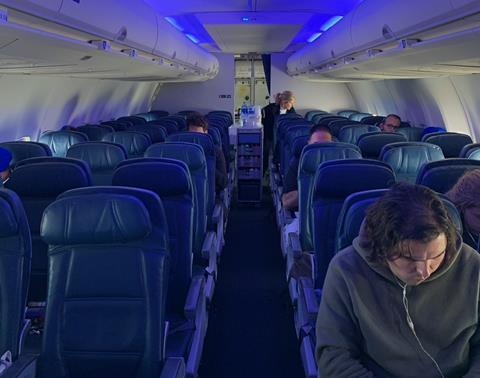 "The FAA is waiving the 80-percent-use requirement through May 31, 2020 for US and foreign airlines that have affected flights," the US regulator says on 11 March. "In doing so, the FAA expects that US carriers will be accommodated with reciprocal relief by foreign authorities at airports in their countries, and may determine not to grant a waiver to a foreign carrier whose home jurisdiction does not reciprocate."
The FAA says the waiver will apply to John F Kennedy International airport (JFK), New York LaGuardia airport (LGA), and Ronald Reagan Washington National airport (DCA). Four more airports - Chicago O'Hare International airport (ORD), Newark Liberty International airport (EWR), Los Angeles International airport (LAX), and San Francisco International airport (SFO) – are still in the review and approval process for similar waivers.
The regulatory body says it will adjust the conditions as circumstances warrant.
The FAA's move comes just a day after the European Commission also agreed to suspend the rules for its jurisdiction for an undetermined period of time.
On Tuesday, both United Airlines and American Airlines said they expect to experience significant declines in revenue in the coming months as passengers cancel or delay non-essential travel. The two US carriers say demand will continue to be at or below the level following the 11 September 2001 terrorist attacks as travelers attempt to protect themselves from the virus.
Earlier on Wednesday, the World Health Organisation declared the coronavirus outbreak a global pandemic, and says it has registered more than 118,000 cases worldwide, most of them in mainland China and Italy.