Finnair has extended the period over which it will repay a largely state-guaranteed loan, as it seeks to shore-up its financial position amid the business restructuring prompted by its exclusion from Russian airspace.
The agreement relates to a €600 million ($633 million) loan from a pension fund – €540 million of which was guaranteed by the Finnish government and €60 million by a commercial bank – received by the Oneworld carrier at the height of the pandemic in 2020. The European Commission approved the loan and guarantees in May 2020 and Finnair drew it down in three tranches across the remainder of the year.
While the loan was originally due to be repaid in two €300 million tranches in December 2022 and June 2023, its maturity has been extended until 2025 and the repayment schedule amended, Finnair said on 12 December, so that it will now be amortised by €100 million every six months.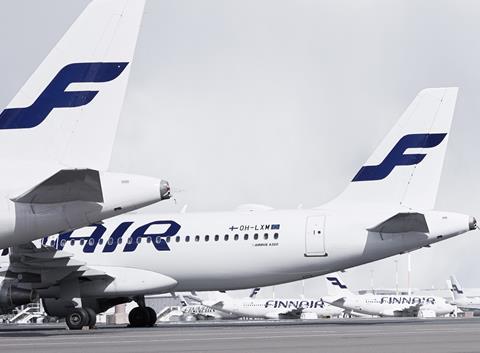 The loan will not be amortised in December 2022, as previously envisaged, and the last two €100 million tranches will be paid in full on 15 May 2025, the airline says.
Finnair explains that the action is necessary "to maintain its cash funds in the prevailing uncertain operating environment", referring to the challenges created by the closure of Russian airspace to European carriers amid the war in Ukraine.
Finnair has been particularly hard hit by the lack of access to Russian airspace, given services to Asia were at the core of its network strategy. It has been working to restructure the business as a result.
The move follows an earlier extension of the guarantee related to the €540 million portion of the loan to 20 June 2022.
In 2021, the Finnish state separately agreed to provide €400 million in hybrid loans to Finnair.