The price of jet kerosene is continuing to strengthen despite weak demand from airlines, as firmer crude oil values filter through to the market.
Northern European barge deliveries of the product rose by $25 per tonne on the week to 9 March to $553.75-554.75 per tonne, as assessed by energy data provider ICIS, which like Cirium is RELX-owned.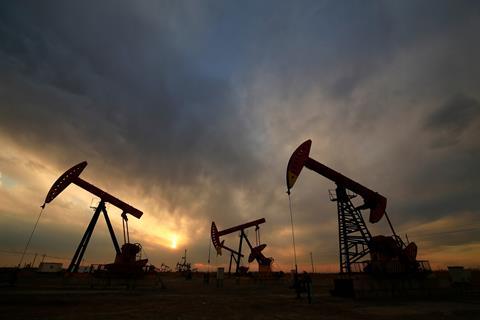 This represents a significant rise on four weeks ago when ICIS assessed Northwest European barge prices at $513.25-518.25 per tonne.
At its lowest point in late-April last year, deliveries of the product reached as low as around $120 per tonne.
"Easing supply has surely restricted significant drop in spot values, albeit in the absence of demand-side support any major resurgence in current price levels will be largely led by upstream market fluctuations," writes ICIS.
It notes that purchases on jet kerosene have "reduced considerably" over the past week, amid "waning buying interest". Stock levels in the Amsterdam-Rotterdam-Antwerp import region have also declined.
In the US, jet fuel prices to delivery to New York Harbor increased by 9.75 US cents per gallon to 182-182.25 cents per gallon, against 167-167.25 four weeks ago.
ICIS notes an expectation that jet kerosene demand may rise in the coming weeks on the back of another US stimulus package.
In Asia, ICIS assessed prices $4.05 per barrel higher at $69.27-69.67 per barrel, against $64.39-64.79 four weeks ago.
"Weak demand from the aviation sector continued to weigh on the regional jet market. However, downside continued to be contained by refinery run cuts which have removed oversupply from the market. Meanwhile, second quarter refinery maintenance is expected to also help tighten supply," writes ICIS.
Upcoming refinery maintenance in the second quarter of the year could tighten supply, while the end of the winter heating season could boost jet fuel exports from South Korea.