Former Nok Air chief executive Patee Sarasin has launched a new carrier in Thailand named Really Cool Airlines.
Sarasin announced the launch of Really Cool at an event in Bangkok, according to the carrier.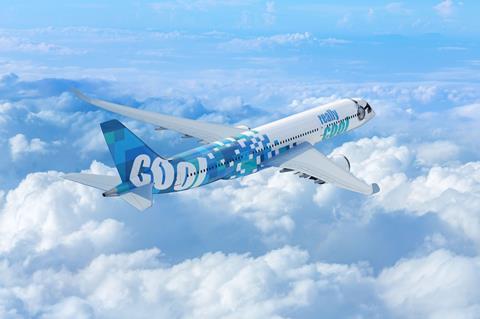 "We are thrilled to introduce Really Cool Airlines and look forward to providing travellers with an exceptional flying experience," says Sarasin, who will serve as the start-up's chief executive.
"Our team of experts has worked tirelessly to create a new standard for the aviation industry, and we're excited to unveil in the coming months what we have in store."
The coming months will see the carrier announce its fleet and route plans, with services set to start by the end of 2023. The carrier provided no details about its ownership structure or its investors, or its planned business model.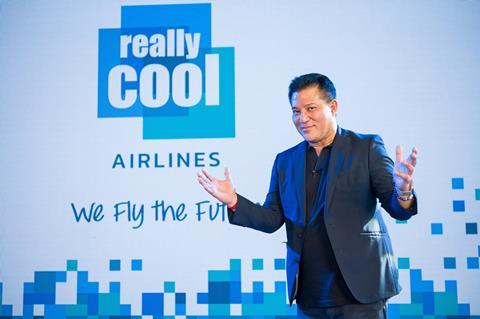 Imagery provided by the carrier shows an Airbus A350-900 in a blue and white livery. The forward fuselage features a set of headphones, with a pair of wraparound sunglasses painted around the cockpit. The livery suggests that the carrier will focus on Thailand's leisure market.
The airline's tagline is 'We Fly the Future.'
Sarasin is an iconic figure in Thailand's airline scene. He launched low-cost carrier Nok in 2004, and led the carrier for thirteen years, only stepping down in September 2017.
In a 2018 interview with FlightGlobal, he described his years at Nok as a mix of successes and opportunities lost. At the time of the interview, he said he wasn't interested in starting a new carrier.
While Nok was successful in its early years, Sarasin said things changed quite a bit after its initial public offering in 2013. The IPO coincided with massive growth in the aviation market by well-funded competitors Thai AirAsia and Thai Lion Air.
Says Really Cool: "Patee's vision combines innovations in service approaches and technology to stimulate the Thai aviation, tourism and logistic markets. The new airline embraces a strict global safety mindset and standard, while also promoting pride and service excellence among staff, customers, and shareholders."