European carrier Volotea has named former Wizz Air and Flybondi executive Mike Powell as its new chief financial officer.
Powell served as CFO at Wizz for eight years, a period in which the low-cost carrier completed its stock market floatation in 2015. More recently he served as executive chairman at Argentine low-cost start-up Flybondi.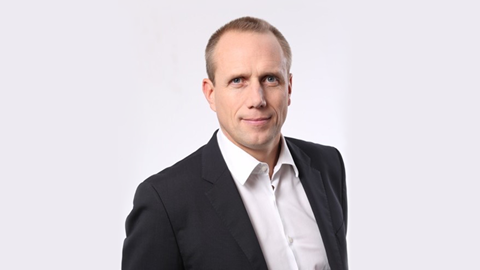 Volotea points to his experience in the airline sector and a "clear commitment to generating equity value through the implementation of the ultra-LCC business model".
Carlos Munoz, chief executive and founder of Volotea, says: "Mike will be key to consolidating our financial structure and making the necessary upgrades to ensure the healthy and sustainable growth of Volotea."
Powell will take up his new role with Volotea at the start of July.
Barcelona-based Volotea, which launched a decade ago, has developed focusing on uncontested routes within Europe. The airline has accelerated its switch to an all-Airbus narrowbody fleet this summer, phasing out the last of its Boeing 717, and in handling 3.8 million passengers in 2020 carried around four-fourths of its pre-crisis passenger levels.