Brazilian low-cost carrier Gol will acquire compatriot and regional operator MAP Linhas Aéreas, in a R$28 million ($5.56 million) deal that will give Gol a boost in its domestic network.
The acquisition — announced late 8 June — comes as Gol taps into "unparalleled market opportunity for rational consolidation" in the country's airline market, which has been battered by the coronavirus outbreak.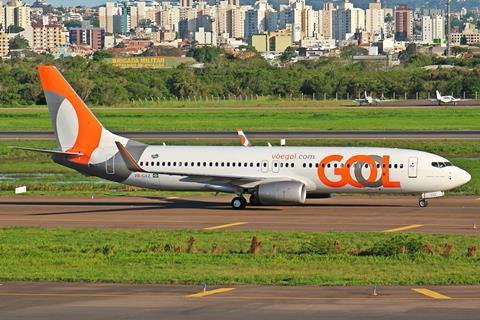 Gol chief executive Paulo Kakinoff adds that the move is also part of broader airline strategy "of expanding network and capacity, as we look to revitalise air travel demand among leisure and business passengers".
The acquisition, which is subject to regulatory approval, is expected to grow Gol's presence at Sao Paolo Congonhas airport, the country's largest domestic gateway, as well as at Manaus airport.
MAP serves the country's south and south-west through Congonhas, while it operates to the Amazon region via Manaus.
Gol discloses that post-merger, its Congonhas capacity is expect to grow about 10%, with the additional of 26 daily flights from the airport.
"Thus, the company will be able to serve new destinations connecting South America's largest city to historically underserved domestic markets, as the restrictions resulting from the pandemic are reduced or eliminated," Gol adds.
The acquisition will also see MAP's fleet of seven ATR turboprops replaced with "larger and more efficient aircraft", though Gol did not disclose what aircraft might be replace the ATRs.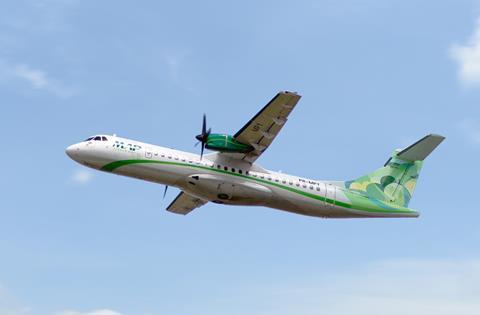 It did however state that it will operate the regional flights at higher capacity, similar to its own strategy of using Boeing 737-700s to operate the regional network.
"Gol maintains its single-fleet fleet strategy to service these new routes in a cost-efficient and sustainable way. The company also has the additional flexibility to evaluate new aircraft types or partnerships that can service these regional markets more cost efficiently, with no future obligation as it relates to MAP's current fleet," the airline states.
Cirium fleets data indicates Gol to have a fleet of 76 in-service 737s, comprising 58 -800s, 10 -700s, as well as eight Max 8s. The carrier also has more than 100 737s on order.
The latest announcement marks the second time in nearly two years MAP has been be the subject of a takeover. In August 2019, regional operator Passaredo — now known as Voepass — announced the acquisition of MAP, though both carriers would operate independently.