Scandinavian regional carrier Great Dane Airlines has today been declared bankrupt, a short message on its homepage says.
The Aalborg-based carrier launched flights in June 2019 using Embraer 195 aircraft, though has spent much of its time operating against the backdrop of the global pandemic.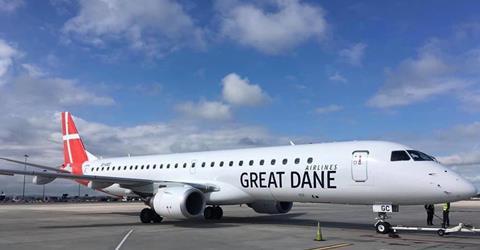 "Great Dane Airlines has gone bankrupt today," the airline says in a Facebook message. "We have struggled through time with coronavirus, but unfortunately we can't fly anymore."
The airline's owner Eigild Christensen is quoted by Danish news outlets as saying:"It's winter season. There is simply not enough to fly with right now, so we are losing five million kroner a month."
Cirium fleets data show Great Dane was operating three E195 regional jets.