The Kingdom of Bahrain's flag carrier Gulf Air and Jordan's Royal Jordanian Airlines say they have suspended service to Iraq after a sharp escalation of political tensions in the region.
Gulf Air normally operates a daily flight between Bahrain and the central city of Najaf, as well as five-times-per-week service to the Iraqi capital, Baghdad.
"Gulf Air would like to inform its passengers that all flights arriving and departing from Baghdad and Najaf in the Republic of Iraq have been suspended until further notice, due to the safety and security situation in Iraq," the airline says in a statement on its website on 3 January. "The airline continues to monitor the security situation in Iraq, where the safety and security of passengers and crew is its top priority."
Royal Jordanian, which operates 18 flights between Jordanian capital Amman and Baghdad, says it has suspended these flights, but that its connections to other Iraqi cities such as Najaf, Irbil and Basra are not affected and are operating normally.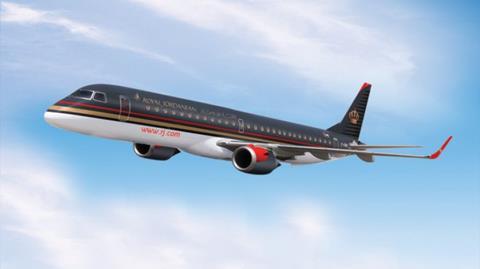 Dubai-based Emirates, Kuwait Airways and Qatar Airways, all of which also connect the Iraqi capital to various destinations around the Persian Gulf and Middle East, could not immediately be reached for comment.
On 2 January, the USA killed Iran's top general, Qassem Soleimani, in an airstrike near Baghdad international airport, escalating political tensions in the region. Washington has advised all of its citizens to leave the country immediately.