Hong Kong and Singapore will review their long-delayed air travel bubble arrangement in July, as the number of Covid-19 cases in Singapore continues to drop.
The city state and Chinese Special Administrative Region will make an announcement in July about the target date to get bubble flights off the ground, say officials from both locations.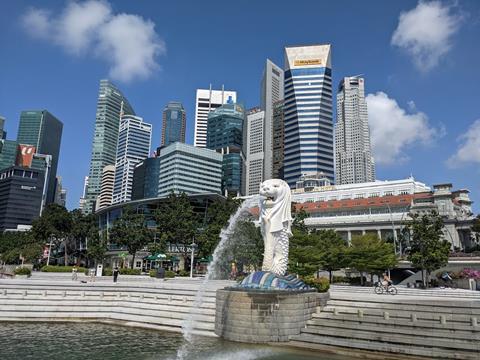 The bubble will allow for limited quarantine-free travel between the two cities.
The much anticipated arrangement was originally planned to open in November 2020, with one service daily carrying 200 passengers per flight. Singapore Airlines and Cathay Pacific Airways were to operate the service on alternating days.
This plan collapsed, however, owing to a spike in cases in Hong Kong.
Subsequently a re-launch was planned, but a resurgence of Covid-19 in Singapore caused a second deferral of the arrangement in May.
Singapore has made significant progress in quelling its most recent outbreak, through the use of restrictions on dining out and group sizes.
On 10 June, the government announced just four new cases of locally transmitted Covid-19. It also announced that local restrictions will be eased in the coming 10 days.
Should the Hong Kong-Singapore bubble open, it can be suspended after two days for a two-week period should the seven day moving average of daily unlinked Covid-19 cases pass five in either Singapore or Hong Kong.