Hong Kong's newest carrier Greater Bay Airlines has formally applied for air transportation rights to operate to more than 100 points in the Asia-Pacific region.
More than half of the routes are to Mainland China, a filing with Hong Kong's Air Transport Licensing Authority (ATLA) indicates. These include trunk routes to Beijing, Shanghai, Xiamen and Haikou, as well as to second- and third-tier Chinese cities.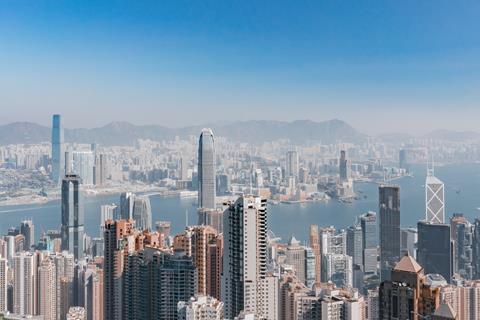 Greater Bay Airlines, headed by former Cathay Dragon chief Algernon Yau, has also applied to operate to other countries in the region such as Taiwan, Japan, South Korea and Thailand.
The filing also states that the airline is looking to operate Boeing 737-800s on these routes. In November Cirium reported that the carrier had approached leasing companies to acquire its first aircraft, with which it hopes to begin operations as early as next summer.
The ATLA has set a 14-day deadline for the filing any objections from other parties.
Greater Bay Airlines, which takes its name from the Guangdong-Hong Kong-Macau Greater Bay Area, applied for its air operator's certificate last July.
The carrier is backed by Donghai Airlines owner Bill Wong Cho-bau, according to Cirium data. Wong is investing HK$2 billion ($258 million) into the upstart, a South China Morning Post report indicates.